17-03-2013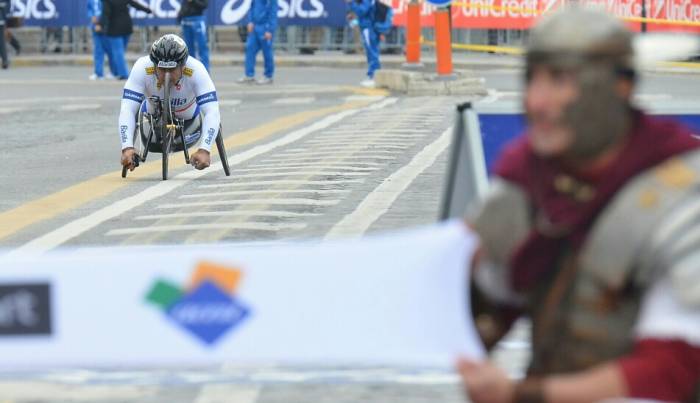 The paralympic champion Alex Zanardi has won the handbike race at the 19th Maratona di Roma. After 1:12:15 the ex Formule 1 driver crossed the finish line. This is already his third victory on the streets of the Eternal city - in 2012 he even established the race record with a race time of 1:11:46. Mauro Cratassa and Saverio di Bari from Italy followed him on the third and second rank.
"This is a great day for me. If I could, i would start for a new race immediately", Zanardi said at the finish line: "I have to admit, that for me, many things are easier to manage as for other athletes, because I have so many opportunities and sustain".
This year, the handbike contest is also the first stage of the Handbikes' Giro d'Italia. With his victory, Zanardi also gained the "pink jersey" for this Italian stage race.