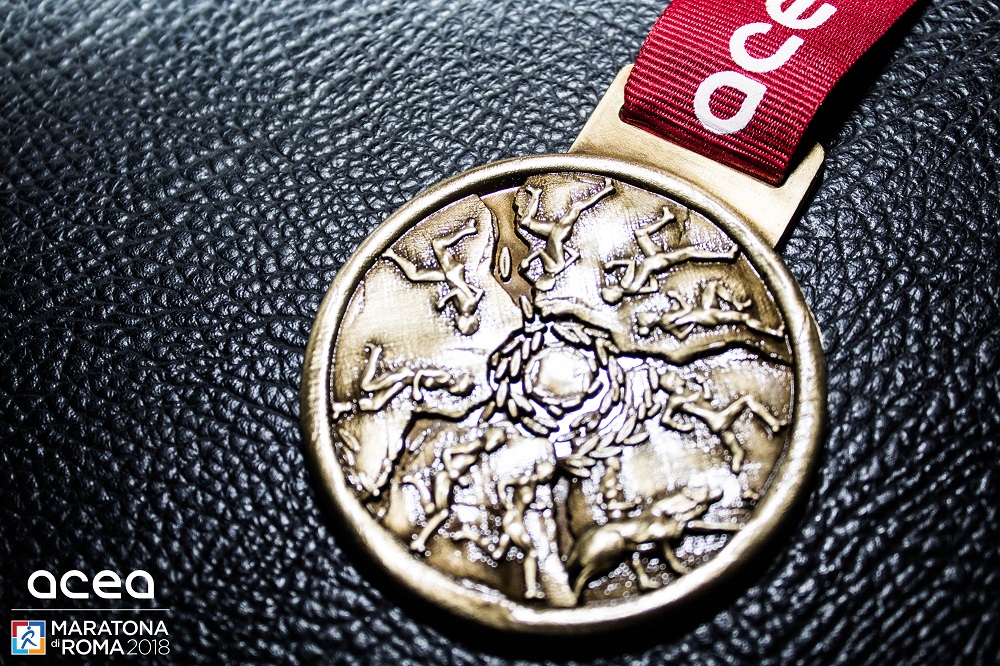 A very limited edition masterpiece for all the finishers.
Here the Acea Maratona di Roma 2018 medal.
Athletes of ancient Rome seem to escape from their friezes, to reach athletes from all over the world
for the XXIV Maratona di Roma. Rome itself, the Lupa, accompanies the marathoners on their journey.