8 Apr 2018
Maratona di Roma 2018

Countdown:
- -- Tage : -- Stunden : -- Minuten : -- Sekunden
Maratona di Roma wins on the big screen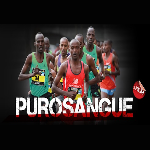 Written and produced by Massimiliano Monteforte (Director: Virginio Favale), supported by Skyrunner and Maratona di Roma and sponsored by New Balance, Purosangue won the "Paladino d'oro" as the best short film at the 34th edition of Palermo SportFilmFestival.
In the same occasion, Purosangue was also awarded with the best sound mixing prize (Music by Carlos Sarmiento).
25 minutes film enclose dreams, expectations and uncomfortable truths of running world.
Running, fatigue, doping and loyalty cross and chase each other during the whole story.