8 Apr 2018
Maratona di Roma 2018

Countdown:
- -- Tage : -- Stunden : -- Minuten : -- Sekunden
MARATONA DI ROMA WINS ON THE BIG SCREEN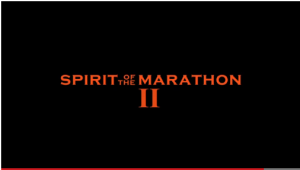 The road to the finish line of a marathon is paved with individual stories of motivation, determination and triumph.
Set against the sweeping backdrop of a 26.2 mile marathon race through the historic streets of Rome. "Spirit of the Marathon II" focuses on seven inspiring individuals whose lives will forever be transformed by running at Maratona di Roma.
NCM Fathom Events and Competitor Group present this highly anticipated sequel to the 2008 award-winning documentary "Spirit of the Marathon" in select U.S. theaters today at 7:00 p.m. local time. Audiences will be transported to six countries for an intimate "up close and personal" look into the runners' lives and the challenges they face – both physical and emotional – on an epic journey where finishing the Maratona di Roma is anything but certain.
The event also features insightful interviews with marathon greats Stefano Baldini, Paula Radcliffe, Frank Shorter, Kathrine Switizer and others as they offer perspective and insight into this legendary race and its history. This one-night event will include behind-the-scenes interviews, deleted scenes and memorable outtakes from the filming of the documentary.