8 Apr 2018
Maratona di Roma 2018

Countdown:
- -- Tage : -- Stunden : -- Minuten : -- Sekunden
RACECOURSE: START AT FORO TRAIANO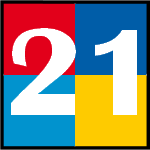 The start (to be held at 8:50 am) and the arrival will be, as usual, in Via dei Fori Imperiali , about three hundred meters further than previous editions, at the Foro di Traiano / Campidoglio). The start will be in the direction of Piazza Venezia (as usual) while the finish will be in the opposite direction. The latest news and details on the racecourse, will be announced in the coming days.