8 Apr 2018
Maratona di Roma 2018

Countdown:
- -- Tage : -- Stunden : -- Minuten : -- Sekunden
XXI MARATONA DI ROMA: REGISTRATION OPEN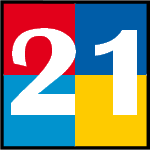 Registration is open for the XXI Maratona di Roma (Sunday, March 22, 2015). You can register online, by logging in to the MyMDR reserved area on maratonadiroma.it or alternatively download the entry form (download here) and send the complete documentation by fax.

CAUTION: Please consult the complete rules (click here) before you sign up to the race.