8 Apr 2018
Maratona di Roma 2018

Countdown:
- -- Tage : -- Stunden : -- Minuten : -- Sekunden
The medal of 2017 edition created by a female artist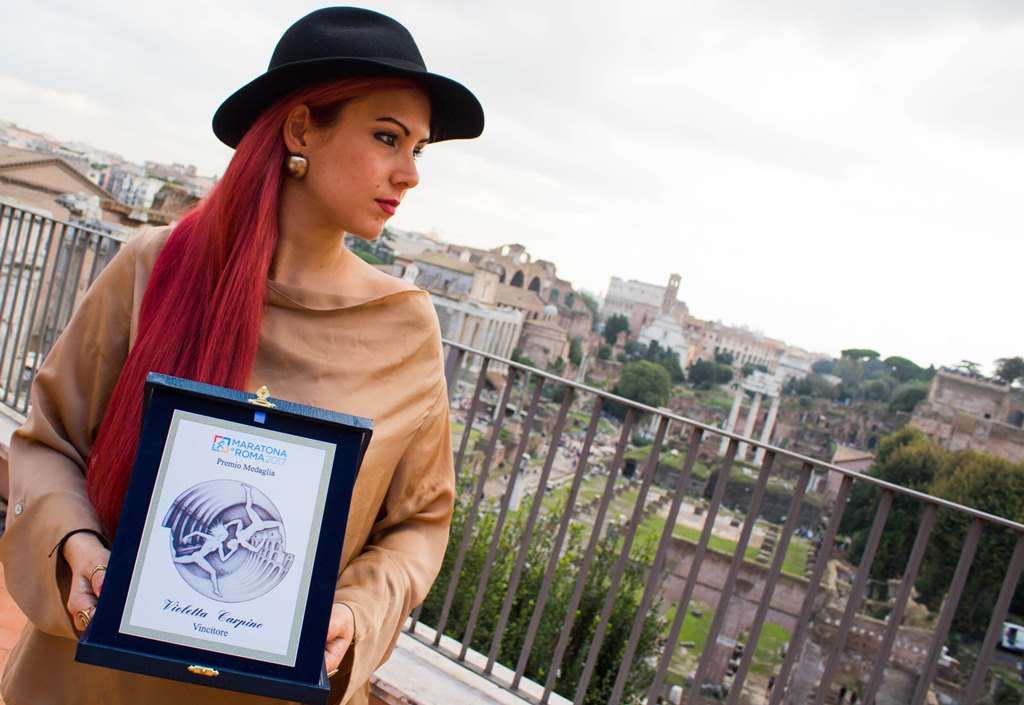 This is YOUR next MdR medal! Made by Violetta Carpino, the young roman artist (25 years old) winner of this year's contest.
"Male and female figures come together in a cosmic race, the scenario is Roma, represented by the Colosseum and - turning around the medal by its double reading structure - from the Roman Forum".