8 Apr 2018
Maratona di Roma 2018

Countdown:
- -- Tage : -- Stunden : -- Minuten : -- Sekunden
Starting areas: check your bib number colour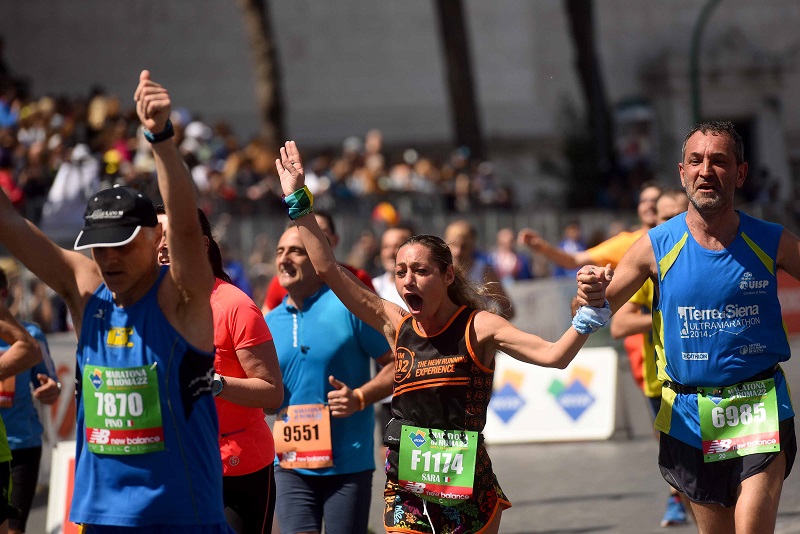 Participants to the marathon should take their places in one of the starting areas located in via dei Fori Imperiali. Each starting area corresponds to an expected finish time. The colored bib number indicates your permitted starting area, based on the last 2 years PB.
The yellow (reserved for top runners) and blue bib numbers (Area A) will start from the first wave, the green bib numbers (Area B) will start from the second wave and the orange bib numbers (Area C) will start from the third wave.
Moreover, as soon as your registration will be complete, on your personal MyMdr page you may download a pic with your name and number and share it on your social profiles in order to inform your friends that you will run Maratona di Roma!