8 Apr 2018
Maratona di Roma 2018

Countdown:
- -- Tage : -- Stunden : -- Minuten : -- Sekunden
MdR World Tour goes big: thousands of new runners registered from abroad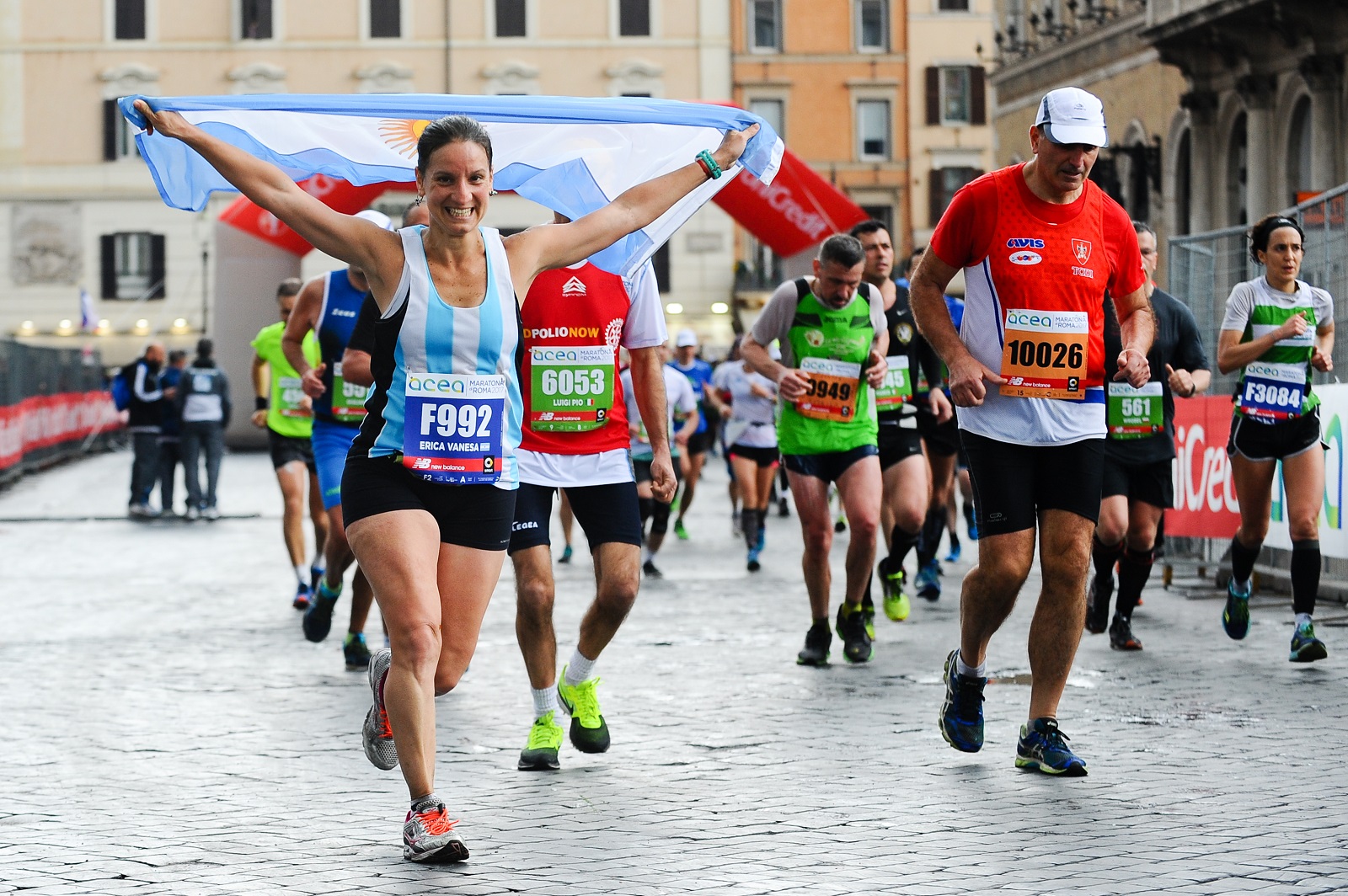 Tourism related to running does not suffer the economic crisis in Rome. The latest registration statistics for the Acea Maratona di Rome on April 8, 2018 confirms the data. Of the 6,200 registered (trend in line with that of the last edition), 61% come from outside the national borders. These are nearly 3,800 runners distributed among the 106 countries registered so far, with the French, which, although falling over the last two years, remain at the top of the international participation ranking with 870 members. On the other hand, the British (630 subscribers) and Spanish people are growing, with 280 registered the highest increase in percentage (+ 14%).
The statistic certifies the effective international promotion work planned by the organizers. After the stages of the World Tour MdR 2018 in Warsaw, Lyon, Amsterdam, Budapest and Buenos Aires, the event will be present at the Marathon Expo in Frankfurt, Beirut, Nice, Shanghai, Athens, Istanbul and Valencia for the next two months. Then continues to January with other European and Asian stages.