8 Apr 2018
Maratona di Roma 2018

Countdown:
- -- Tage : -- Stunden : -- Minuten : -- Sekunden
New Marathon Village 2018 at The Cloud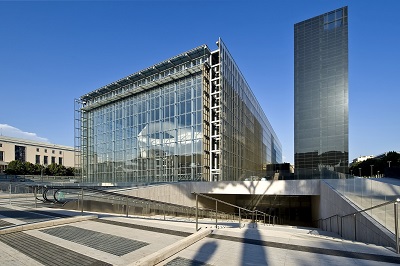 24th Maratona di Roma, scheduled for April 8, 2018, marks a big hit. The expo that precedes the event, the largest in Italy, will open on April 5 to 7 in the Roma Convention Center, known as The Cloud. The nation's most prestigious running event will therefore make it live to more than 15,000 participnts and 100,000 expected visitors who will expanse the expo into a unique experience, including art and sports. The new marathon village, besides representing a world-class unicum, will be able to accommodate 250 exhibitors, thus creating the largest sports and entertainment expo in Italy, which in 2018 will be called "Sport Expo Marathon Village".
In the conference area of ​​the new Eur structure, a set-up will be designed to provide a runner-and-visitor experience with a host of theme areas (food, sportswear, shoes, running events, charities, gift , relax, sponsor, etc.) that will be connected to each other. A project that changes the prospect of the expo-marathon as done so far in Rome, transforming it into an area where not only the lovers of running can spend three days of fun, but also citizens and tourists.