8 Apr 2018
Maratona di Roma 2018

Countdown:
- -- Tage : -- Stunden : -- Minuten : -- Sekunden
OFFICIAL STORE ONLINE!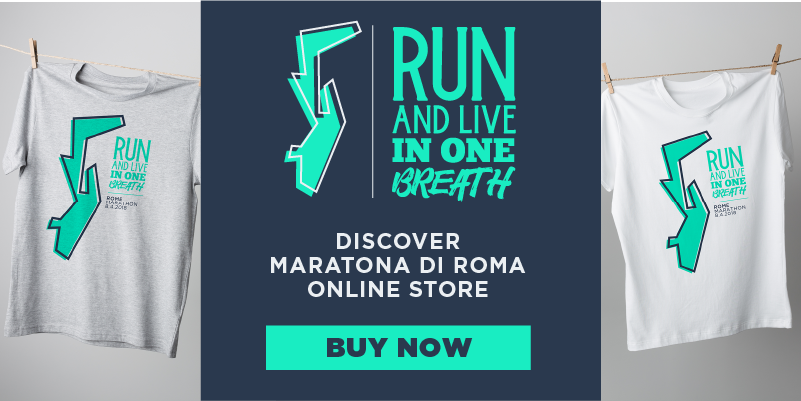 Rome Marathon has decided to partner up with RomaID to describe Italy's most loved and participated running event in an unique way. RomaID designs Rome's new visual identity, unveiling both ancient and contemporary symbols by bringing out their beauty and originality, and making Rome's citizens part of the process.
RomaID aims at becoming an iconographic and cultural benchmark, and to do so it starts with Rome Marathon. This event, being a global and international occasion, will spread a positive image of the city worldwide.

This partnership wants to create unique merchandising for an unique event: Rome Marathon is extremely important for the city, for its citizens, and for all the athletes training hard to cross the finish line in the eternal city from all over the world. Starting this year, they can be even more recognizable and represent Rome everywhere.