8 Apr 2018
Maratona di Roma 2018

Countdown:
- -- Tage : -- Stunden : -- Minuten : -- Sekunden
REGISTRATIONS ARE NOW OPEN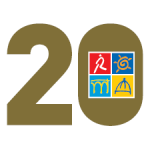 Registrations to the 2014 Rome Marathon are now open. We will be launching a brand-new on-line registration system in some weeks - meanwhile you can secure your place in the event by registering per fax or e-mail.
Download the entry form (in Italian, English, Spanish, French, German), fill it in and send it per email to maratona@maratonadiroma.it of per fax to +39 06 4065 063.
Please note we also need copy of your payment (until we open on-line registrations payment is possible by wire transfer only) and your health form / copy of your membership card.
ELIGIBILITY TO PARTICIPATE
If you reside outside Italy you must be aged 20 or over on race day, and be member of an IAAF-licensed club. Alternatively you can register by providing us with a valid health form.
If you reside in Italy you must be aged 20 or over on the race day, and be member of a sports club affiliated to FIDAL or to an EPS (UISP, CSI, etc.). If your're not member of any clubs, you can join the Running Club Maratona di Roma (please contact Joe at direttoresportivo@rcmaratonadiroma.it).
NOTICE TO NON-ITALIAN RESIDENTS / HEALTH FORM
Download our 2014 health form template in English, Spanish, French, German. It must be filled in and authenticated by your doctor, i.e. it must contain your Medical Practitioner's stamp. Alternatively, you can provide a Medical Practitioner's declaration, provided it is written on headed paper, signed and authenticated with a stamp. Members of IAAF licensed clubs can provide a copy of their membership card, provided that it's valid for 2014 or at least until March 31, 2014.
REGISTRATION FEES
EUR 40.00 until July 9, 2013
EUR 50.00 until October 11, 2013
EUR 60.00 until December 13, 2013
EUR 70.00 until February 14, 2014
EUR 75.00 until March 10, 2014 (final deadline)
Free entry for disabled athletes
EUR 50.00 until March 10, 2014 for Italian-residents participating for the first time in the Rome Marathon.
Special conditions for sports clubs and charities.
PAYMENT OPTIONS
Visa or MasterCard payment on www.maratonadiroma.it - or bank transfer.


BIB NUMBER PICK-UP
At the Marathon Village, on March 20-22.
TIME LIMIT
7 hours to complete the marathon.