8 Apr 2018
Maratona di Roma 2018

Countdown:
- -- Tage : -- Stunden : -- Minuten : -- Sekunden
Individual online registration now open.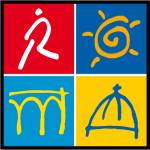 Individual online registration, with a brand new system, is now open and available here.
All runners who registered online at past editions of Maratona di Roma will be able to access our new system using username and password we're going to send by email in few days.
Newcomers are invited to register to secure their place in the 20th Anniversary of the top Italy's running event.
Please note that group registration will open late May.