8 Apr 2018
Maratona di Roma 2018

Countdown:
- -- Days : -- Hours : -- Minutes : -- Seconds
ALL ROADS LEAD TO ROME AS NEW BALANCE SPONSORS THE MARATONA DI ROMA 2014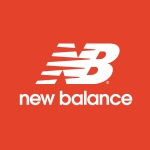 Global athletic leader New Balance announced today the signing of a multi-year sponsorship deal with the IAAF Gold Label Maratona di Roma. The company will serve as the official athletic footwear and apparel sponsor starting with the 20th anniversary Maratona di Roma, which will be held on Sunday March 23rd 2014. The race is one of the most magnificent marathon courses in the world with the grandeur of its classical landmarks offering a glorious sense of classical history.
"New Balance is thrilled to become the official footwear and apparel sponsor of the Maratona di Roma, Italy's leading marathon with global appeal and status," said Alan Hed, executive vice president international at New Balance. "New Balance stands as one of the fastest growing global athletic brands and this celebrated marathon will allow us to continue expanding our international presence in running and highlight our innovative footwear and apparel as we look to support athletes of all abilities".
As the official footwear and apparel sponsor of the Maratona di Roma, New Balance will showcase their performance running collection at the Marathon Sport Expo and as the exclusive merchandiser of the race New Balance will be offering a new line of Maratona di Roma official running gear. Race officials and volunteer staff will be outfitted in New Balance products and the company will coordinate regional retail promotions and advertising activities around the race. The new line Maratona di Roma official New Balance gear will be available on-site at the Marathon Sport Expo, at retail and on-line.
"We are thrilled to welcome New Balance as a sponsor. It is a unique match: one of the world's most enduring running brands associated with the Eternal City." Observed Enrico Castrucci, President of the Maratona di Roma.
About New Balance:
New Balance, headquartered in Boston, MA has the following mission: Demonstrating responsible leadership, we build global brands that athletes are proud to wear, associates are proud to create and communities are proud to host. New Balance is currently the only athletic shoe company that manufactures footwear in the U.S. with 25% of our U.S. footwear shipments produced at five New England facilities. The company also operates a manufacturing facility in Flimby, U.K. New Balance employs more than 4000 associates around the globe, and in 2012 reported worldwide sales of $2.4 billion. To learn more about how New Balance Makes Excellent Happen, please visit http://www.newbalance.com.