8 Apr 2018
Maratona di Roma 2018

Countdown:
- -- Days : -- Hours : -- Minutes : -- Seconds
San Benedetto is the official supplier of Acea Maratona di Roma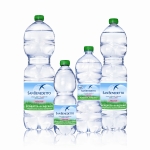 San Benedetto has always been committed to promoting a healthy lifestyle founded on loyalty and participation, the values which lie at the heart of every sport. Values which we as a company identify with: for the health and wellbeing of us all.
Every day all over the world, millions of people take part in sports. At San Benedetto we see ourselves as their partner and trusted companion, sharing their values and offering high-quality products designed for people who love exercise. The bond with sports is reinforced every day by the presence of San Benedetto at Italy's leading sports events, which are a valuable opportunity to get in touch with its consumers.
That's why San Benedetto is the official supplier of the Rome Marathon , the most important , impressive and quick Italian road race that is not just a sporting event A unique experience.