8 Apr 2018
Maratona di Roma 2018

Countdown:
- -- Days : -- Hours : -- Minutes : -- Seconds
Your personal race video of the Maratona di Roma 2015, a memory for life!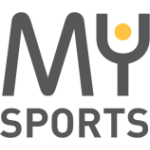 Your "Maratona di Roma 2015" will be recorded by 22 High Definition quality cameras along the track. To view your race in streaming HD on the internet go to this page: http://www.mysports.tv/events/RM15/results.asp
The cameras will be located on 5 positions along the track: Lungotevere dei Papareschi (15 km), Via della Giuliana (21.097Km) Piazza Lauro De Bosis (25 km), VPiazza di Spagna (40 km) and at the unforgettable finish. In addition to the personal videos a highlight movie and a course will be produced.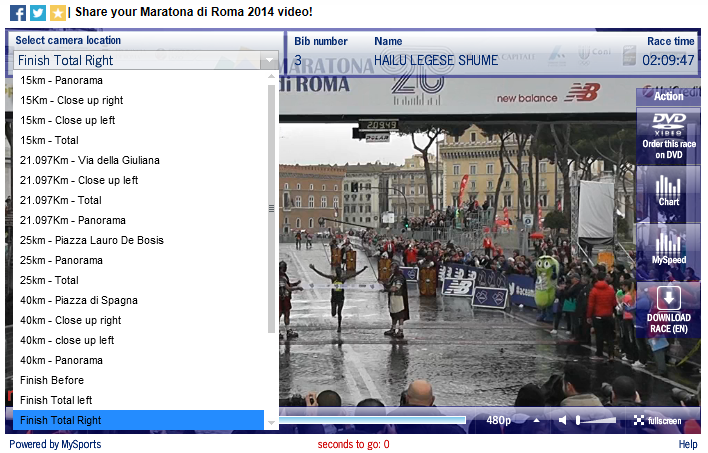 You can also find your personal video via the results of this marathon. Please find your result and select the camera icon behind your name. You will be automatically redirected to your personal video.
Your race can be shared via Facebook and Twitter with friends and family.


Have a lot of fun with watching your personal race!
The MySports team,
Click on the link below and find your race. Click on the personal DVD button to order your personal race on DVD.
http://mysports.tv/events/MD14/results.asp . Your videos from 2012 and 2013 are still active. Please go to
- 2013: http://www.mysports.tv/events/MD13/results.asp
- 2012: http://www.mysports.tv/events/MD12/results.asp
There is more. You can also see the highlight video of the Maratona dles Dolomites - Enel where other cyclists tell about their experiences, and many more.
Good luck and don't forget to wave to our camera's!
The MySports team