8 Apr 2018
Maratona di Roma 2018

Countdown:
- -- Days : -- Hours : -- Minutes : -- Seconds
Handbike, Alex Zanardi aims at his 5th success in Rome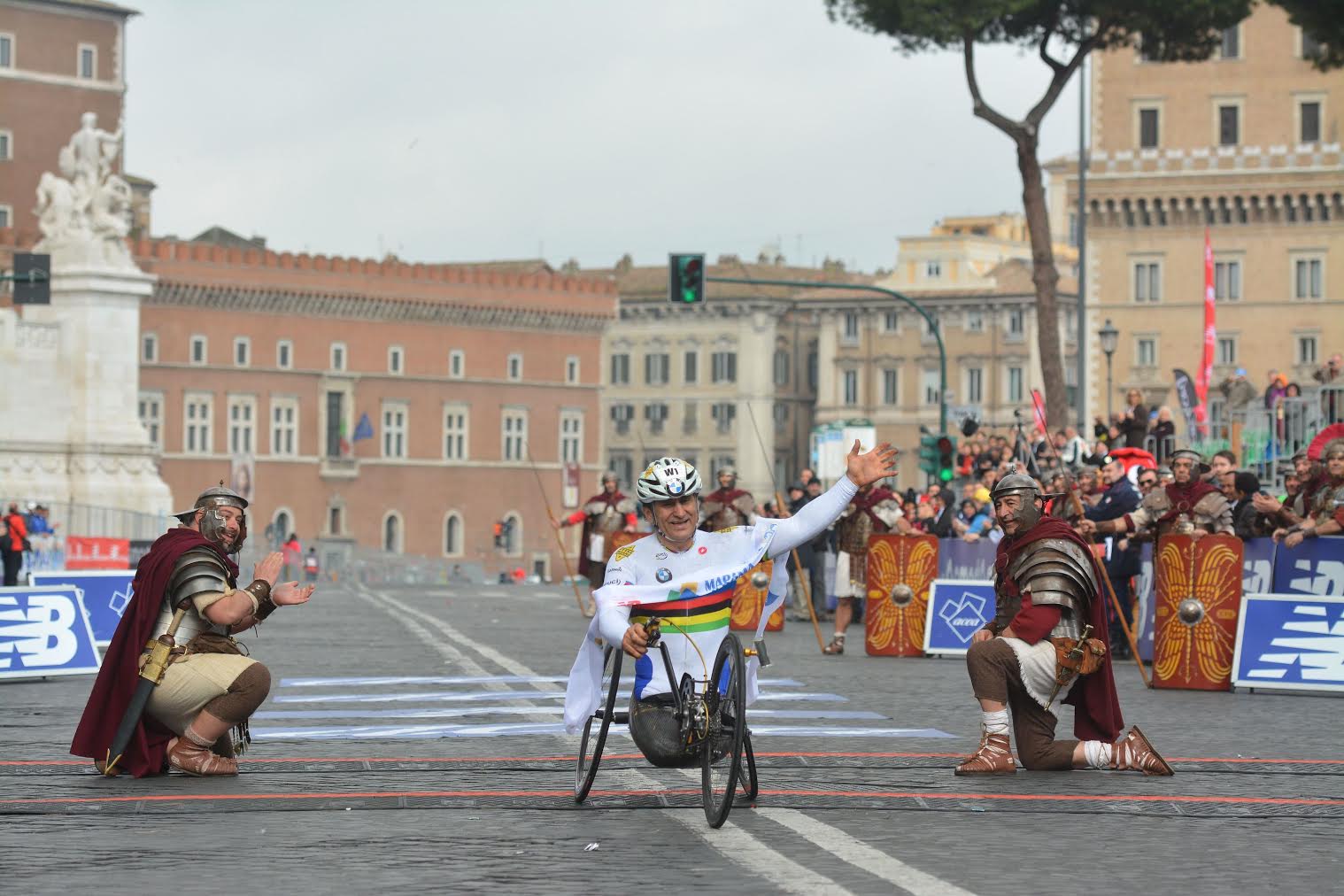 AIMS AT HIS 5TH SUCCESS
The hand bike race is promoted by the Italian Bicycle Federation. Record man Alex Zanardi is its most expected protagonist: after having participated 5 times and won 4 times (in 2010, 2012, when Zanardi set the route's record of 1:11.46, still unbroken, 2013 and 2014), the 49-year-old world' s and paralympic champion comes back to Rome. Zanardi will run to win and to test his physical condition before starting preparation for the Rio de Janeiro Paralympic Games.