8 Apr 2018
Maratona di Roma 2018

Countdown:
- -- Days : -- Hours : -- Minutes : -- Seconds
A special "Honda Live Tour" anticipates the Rome Marathon.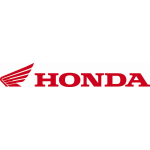 For those who want to combine physical exercise with a fun ride on two wheels, from March 14th to 16th Honda will be present at the Marathon Village with a special edition of Honda Live Tour, the annual tour that allows enthusiasts to try their favorite bike doing a test ride in complete safety.
After the Motodays exhibition, with a second roman appointment, Honda will bring passion and enthusiasm on the streets of the Capital and, pending the Rome Marathon, will offer everyone the opportunity to ride many motorcycles and scooters in range.
To take part in the test ride will be sufficient to bring a homologated helmet, appropriate clothing for a road test and the driver's license; Honda will do the rest. This will give you the opportunity to enter into a real motorcycle-village, with experienced staff ready to provide all the information and forerunners that will invite all fans to test, for about twenty minutes, a road course ad hoc.
More information about Honda Live Tour will be published soon on the site www.hondaitalia.com.