8 Apr 2018
Maratona di Roma 2018

Countdown:
- -- Days : -- Hours : -- Minutes : -- Seconds
PAPAL CONCLAVE: RACECOURSE INFORMATION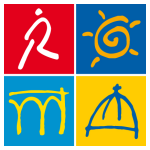 Dear runners,
several meetings with Institutions and police forces took place during this week (and a few others will this coming weekend) to figure out what we can expect for the race day, March 17th, in relation to the Papal Conclave.
By Monday, March 4th we will inform you about all possible eventualities and share with you our B-plans. Please note that none of the Institutions involved has talked about postponing or cancelling the Rome Marathon 2013.
Next Monday we will also inform you about the changes in our refund and postponements policy, for those among you who might prefer to postpone their participation in any case. We understand that after months of training you want your race day to be perfect in every tiniest detail.
Thanks for your comprehension and support.