8 Apr 2018
Maratona di Roma 2018

Countdown:
- -- Days : -- Hours : -- Minutes : -- Seconds
2013 ROME MARATHON OFFICIALLY PRESENTED TODAY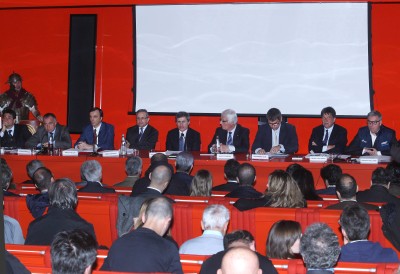 The 19th Rome Marathon has been officially presented today in a press conference held at the MACRO contemporary art museum.

Mayor of Rome Gianni Alemanno: "Logistic-wise, we know it's going to be a very challenging day for the city, with the concurrence of the Papal Conclave. We decided to confirm the date to show respect to the thousands of runners who trained hard for months and now deserve this can't-miss experience".

Rome Marathon President Enrico Castrucci: "We can feel the support of entire city, the Institutions and of our sponsors. Plenty of backup plans are ready to be implemented in the eventuality of an afternoon start. Safety and enjoyment will be guaranteed to runners in any case. It's going to be a truly unique edition".

Rome's Councillor for Sports Alessandro Cochi: "The Rome Marathon is one of the city's premiere events. Confirming the race was actually a no-brainer".

Rome's Councillor for Culture Federico Mollicone: "This is how we turn problems into opportunities. With the city packed with journalists from all around the world, the Rome Marathon will be a fantastic showcase for the beauties of our city".

Full Acea Maratona di Roma 2013 media information pack available here.