8 Apr 2018
Maratona di Roma 2018

Countdown:
- -- Days : -- Hours : -- Minutes : -- Seconds
PAPAL CONCLAVE: MARCH 8 UPDATES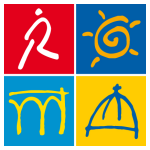 Cardinals have announced today that the conclave to choose a new Pope will begin on Tuesday, March 12. On the same day, a desisional meeting with the Municipality and the Prefecture of Rome will take place to see where we stand with the Marathon. As previously stated, in case of Enthronement of the new Pontiff falling on March 17, we are likely to be asked to be required to postpone the race to the afternoon, with start between 2:00 pm and 4:00 pm.

Variation of the race course are also likely to occur. Please check regularly maratonadiroma.it, facebook.com/maratonadiroma and twitter.com/MaratonaDiRoma for real-time updates.

Thank you for your patience and support in this extraordinary time.