8 Apr 2018
Maratona di Roma 2018

Countdown:
- -- Days : -- Hours : -- Minutes : -- Seconds
THE HANDBIKES' GIRO D'ITALIA STARTS IN ROME TOGETHER WITH THE MARATHON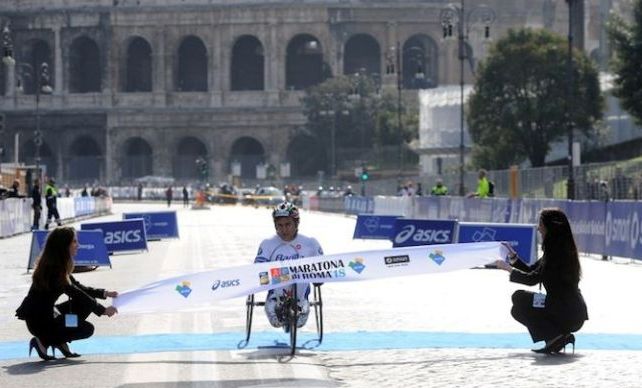 On the occasion of the Rome Marathon, in which more than 14,000 runners from 18 nations are expected to participate, therewill be the start of the fourth edition of the Giro d'Italia of Handbikes. The onset of the stage race reserved for athletes with disabilities marks the start of a partnership with the Runners' Marathon of the Italian capital, which will grow stronger over time, given the attention that the organizers of the Rome Marathon have always shown towards the world of Paralympics sport. At the 2013 edition of the Handbikes' Giro d'Italia 73 members divided in eight categories will accept the challenge: MH1,MH2, MH3, MH4 (men) and WH1, WH2, WH3, WH4 (women).