8 Apr 2018
Maratona di Roma 2018

Countdown:
- -- Days : -- Hours : -- Minutes : -- Seconds
PERSONAL VIDEOS NOW AVAILABLE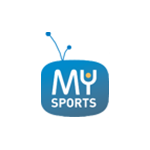 Personal race videos are now available free-of-cost on the MySports website. To access your vid, visit the results page (http://www.maratonadiroma.it/?p=results) and click onto the camera icon.


IF you have purchased the HD download upon registration, click "download race" and your download will ve available with no additional costs.
If you haven't purchased the HD download but now want to have it, by clicking "download race" you will be redirected to the MySports online shop.
Click the DVD button ("Order this race on DVD") to order a DVD of your race, complete with highlights, full hi-speed course video and your name printed on the disc.


The service is provided by MySports.tv.