7 Apr 2019
Maratona di Roma 2019

Countdown:
- -- Tage : -- Stunden : -- Minuten : -- Sekunden
ROME MARATHON AFTER-PARTY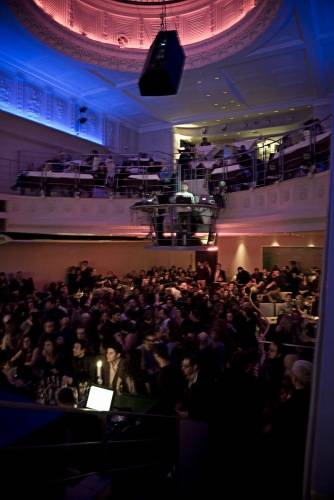 Guess what? The Marathon is over and it's time to party! Runners, friends, spectators: we are delighted to invite you to keep celebrating for a few more hours at the post-race After-Party at Lian & Teatro Centrale Carlsberg. Music, food and entertainment as only Rome knows how – What a perfect occasion to show off your spankin' new and well deserved medal and share your pride with other marathoners from around the world.
The party is from 6:30pm til late at night, Sunday, March 17th, so get your dancing shoes on and come join the fun!
Admission: EUR 15.00 (EUR 10.00 for Rome Marathon and RomaFun 5k participants – don't forget your medal or bib). Includes buffet and first consumption. Payment upon entrance (no reservations). Free entry for children under 14 (if accompanied by a paying adult).
Food is served until 10:30pm (11.30pm in case of marathon afternoon start). Admission after 10:30pm (or 11.30pm in case of marathon afternoon start) is EUR 10.00 for everyone.
organization by
Lian & Teatro Centrale Carlsberg
Via Celsa, 6 (Torre Argentina)
00186 Roma
+39 06 678 0501
Events & P.R. Director: Giulia Tantone
How to get there
Tram # 8 - stop "Argentina"
All bus lines going to Piazza Venezia or Largo di Torre Argentina
(on foot: 300 metres from Piazza Venezia, 200 from Torre Argentina)
Nearest Metro A station: "Spagna" (1.8 km)
Nearest Metro B station: "Colosseo" (1.2 km)