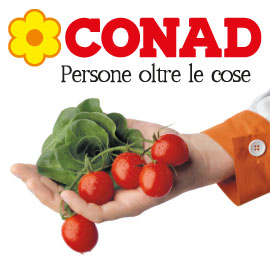 Focus
Guess what? The Marathon is over and it's time to party! Runners, friends, spectators: we are delighted to invite you to keep celebrating for a few more hours ...

Maratona di Roma celebrates his 20th Anniversary with an extraordinary race packet: every participant will receive a backpack and a technical tee branded ...

Run the marathon for a great cause. Do not miss the opportunity to transform lives and give back to the community. Last year, the Rome Marathon charity program ...
Ondanuova Onlus
Referente: Rosella Moreschi
Telefono: +39 3386834258
rosella.moreschi@gmail.com

Il Dragon Boat come riabilitazione del "dopo" delle Donne in Rosa. Un progetto che unisce tutte le Donne, i familiari, gli amici, sotto la stessa idea. Divertiamoci insieme! Combatti il cancro al seno a colpi di pagaia.