8 Apr 2018
Maratona di Roma 2018

Countdown:
- -- Days : -- Hours : -- Minutes : -- Seconds
OFFICIAL STATEMENT BY RACE ORGANIZERS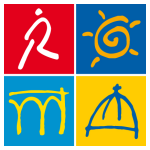 A decisional meeting about the Rome Marathon starting time and racecourse took place this morning with the Municipality and the Prefecture of Rome.

Start is confirmed from Via dei Fori Imperiali in any case.

The day of the Enthronement of the new Pontiff will be announced by the Holy See after the election.
Racecourse and starting time of the marathon will be set according to the day chosen for the Enthronement ceremonies. These are the 2 official options:
NO ENTHRONEMENT (either Conclave still ongoing OR first Angelus of the new Pope)
Marathon start at 9:15/9:30 am, from the Colosseum (via dei Fori Imperiali). Classic racecourse, without St. Peter's Square.
ENTHRONEMENT
Marathon start at 2:00 pm, with a different racecourse. Start from the Colosseum. Neighbourhoods included in this option: Ostiense, Appia Antica, Ardeatina, Laurentino, Eur, Marconi, Portuense, Testaccio. Finish by the Colosseum. (maximum time: 6h)
As per the RomaFun, in case of Enthronement, the course will be cut to 2 km, otherwise 4km, still in the very centre of the city. In both cases the RomaFun is confirmed for March 17 and its start will be straight after the marathon, from the Colosseum.
The RomaFun Village is also confirmed in the RomaFun finish area.