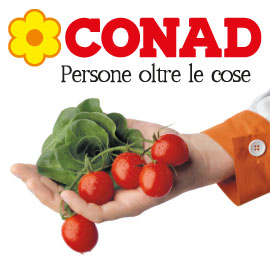 Focus
Guess what? The Marathon is over and it's time to party! Runners, friends, spectators: we are delighted to invite you to keep celebrating for a few more hours ...

Maratona di Roma celebrates his 20th Anniversary with an extraordinary race packet: every participant will receive a backpack and a technical tee branded ...

Run the marathon for a great cause. Do not miss the opportunity to transform lives and give back to the community. Last year, the Rome Marathon charity program ...

Promotions
CENTRALE DEL LATTE DI ROMA
Porta con te al Marathon Village nei giorni 20, 21 e 22 marzo l'etichetta di una bottiglia da litro di latte fresco Alta Qualità, Parzialmente Scremato o Gran Sapore della Centrale del Latte di Roma che riporta la promozione e avrai diritto ad uno sconto di 3 euro sul costo dell'iscrizione alla RomaFun – La Stracittadina.