pacers
Pacers, also known as "the Angels of Marathon Runners", are a group of selected athletes whose only aim is to help you enjoy the unique pleasure of running in Rome. Running all together is beautiful, good for your health and also a lot of fun: however, some small precautions are necessary. The most delicate moment is certainly the start.

Everybody wants to start running very quick in order to be in the leading part of the pack. Keep calm, because the first thing to do before you actually start running is to spot your race assistant and keep close to them.

Race assistants are easy to recognize: they have colored balloons with running times printed on them. Always follow them and you will see that the finish line is closer than you expected.
Meeting point and start: via dei Fori Imperiali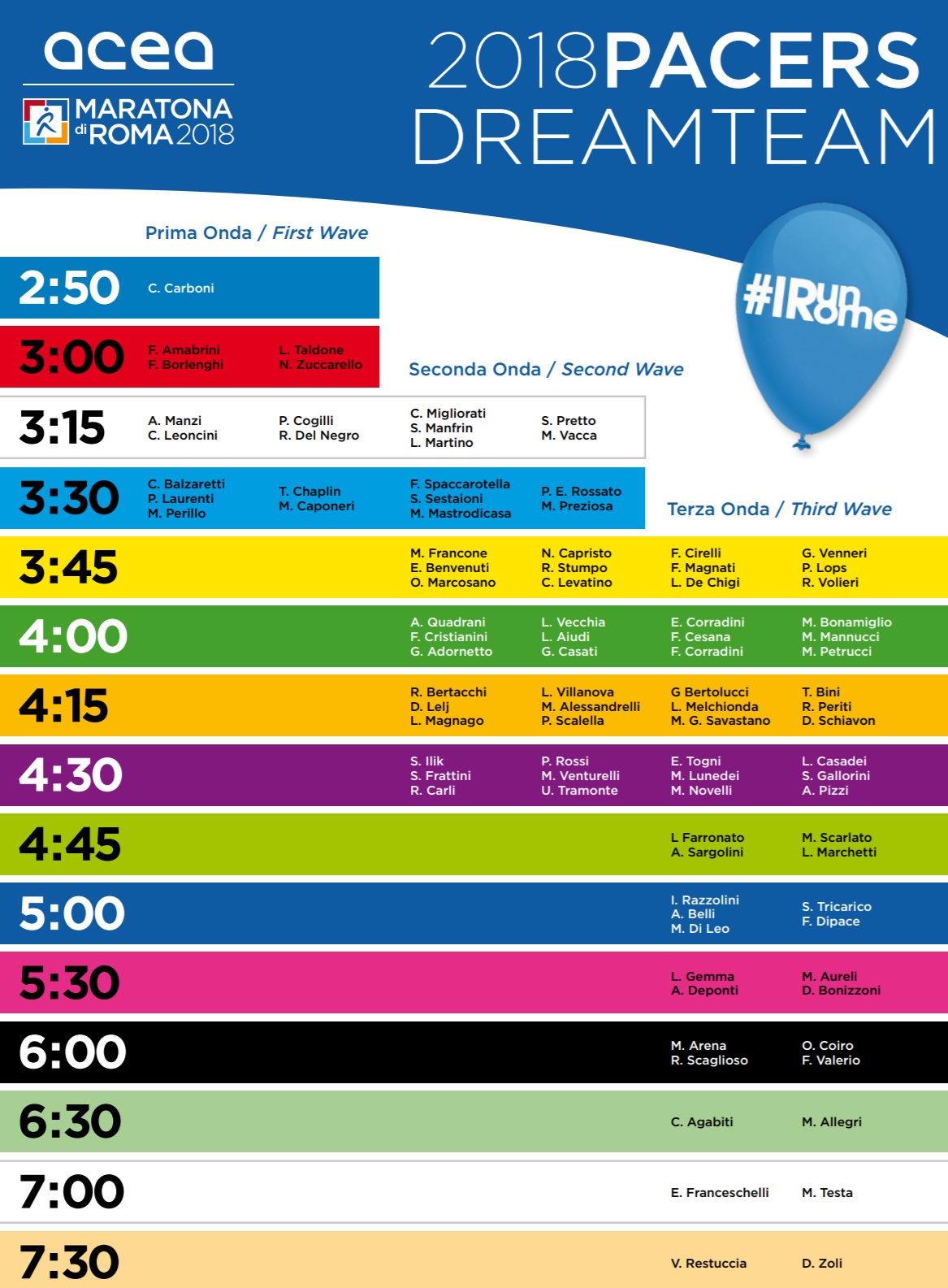 Info here: pacer@maratonadiroma.it