You can book the personalized video service when registering or, lately, by entering your reserved area on MYMDR.
How does it work?
Your Rome Marathon 2016 will be recorded by 17 High Definition quality cameras placed along the track. You will be able to see your race in streaming HD on a specific internet page.
If you have booked the service, you can enter your name or your bib number and you will be able to see your race every time on Pc, smartphone or Tablet!
The cameras will be located on 5 positions along the track. In addition to the personal video you will also find a highlight movie.
It will be also possible to download the HD Dvd complete version and share your race via Facebook and Twitter with friends and family.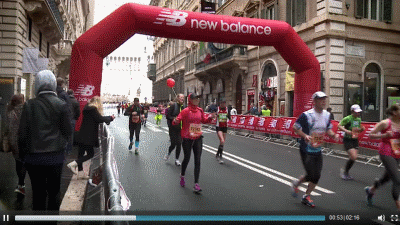 What are you waiting for? Book now the most beautiful souvenir of your Rome Marathon 2016!