8 Apr 2018
Maratona di Roma 2018
Registration open
Countdown:
- -- Days : -- Hours : -- Minutes : -- Seconds
Acea Maratona di Roma 2018 Medal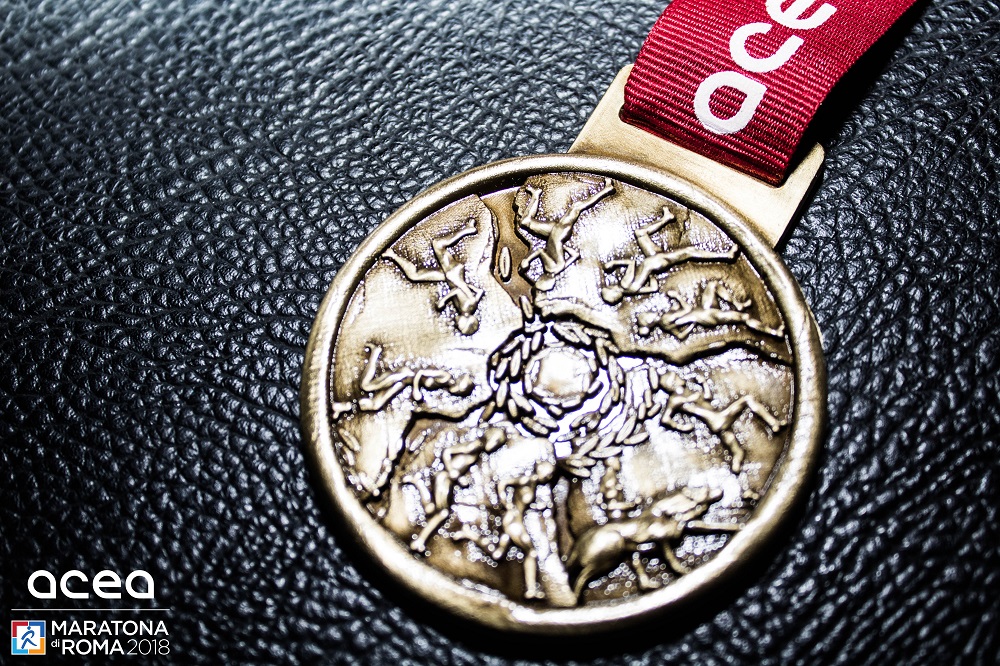 Acea Maratona di Roa once again promoted a competition for young artists to design the medal at the 24th edition of April 8, 2018. The initiative was attended by students of Art Institutes, Art Schools, Academies, as well as artists members of regularly constituted Cultural Associations present on national territory.
Among the dozens of elaborations received by the organizers, four were selected by a jury presided by Professor Roberta Filippi and composed of artists, professors of art institutes and organizers of the Marathon of Rome.
Finalist works were made by Diletta Maria Buschi, Eugenia Merlani, Desiree Perifano and Chiara Principe. The selection of the jury was influenced by the work by Diletta Maria Buschi, a 29-year-old Roman artist graduated as a sculptor at the Academy of Fine Arts in Rome and Prof. Ivo Bomba, a holder of the History of Modern Art, Academy of Fine Arts in Rome, which today at Casa del Cinema was rewarded by the President of the Capitoline Assembly Marcello De Vito and the president of the Marathon of Rome Enrico Castrucci.
The medal, which will be produced in 18,000 copies, will be delivered to runners who will cut off the 24th Marathon finish in Rome on April 8th.